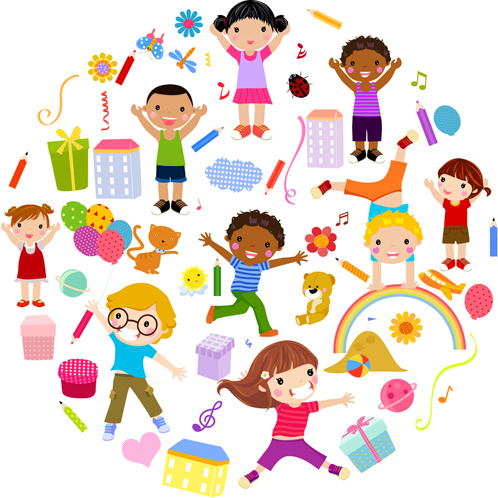 These videos are an excellent resource for parents. They illustrate just how important it is to allow children the space and time to play and its effectiveness in building resilience.
The Educational Psychology Service have produced a series of short videos about play and resilience, with each video being around 10 minutes long. The videos contain information and ideas relevant for all ages, from babies up to teenagers.
Video 1: An introduction to the importance of play https://youtu.be/_QJGreuUFJM
In this video we provide a brief introduction to play and discuss how to be a 'play partner' with your child/children.
Video 2: Loose Parts Play https://youtu.be/8juczk5QWUU
This video discusses 'loose parts play' which research has identified as a key way to support children's development. This just means playing with 'stuff'; any odds and ends that you find around your home can be used to spark your children's imagination, creativity, resilience and problem solving skills. The video will also discuss the benefits of play in a bit more detail.
Video 3: The 5 types of play https://www.youtube.com/watch?v=7RxGdNWfNgk
This video considers how to create a rich play environment and the different types of play your child might enjoy. Dr David Whitebread from Cambridge University has split play into 5 main areas; we will discuss each type of play briefly and provide you with a few activity ideas in each section to suit all ages of children and young people.
Video 4: The importance of laughter; Attachment Play https://youtu.be/wnW1iAgz9xQ
In this video we think about the importance of laughter for children's development. We all enjoy, and often feel better, after laughing with our friends and family. The video will briefly discuss the chemicals in our brain that help us to feel good and the need for us to have positive interactions for them to be fully activated. We will also consider some aspects of 'Attachment Play', from a book by Aletha Solter. Four of the 9 types of attachment play will be discussed, with a focus on developing positive attachments between children and those who are caring for them.
Video 5: An introduction to resilience https://www.youtube.com/watch?v=3U7cgHE6sfg
Our topic moves from play to resilience this week. We will provide a definition of resilience and talk about the characteristics shown by more and less resilient children. Resilience is a quality that can be developed throughout our lives and we will discuss some of the ways in which research his identified we can support children to become more resilient individuals.
Video 6: The 7 C's of resilience https://youtu.be/rwAGAy31IJY
In this video we continue our focus on resilience. Dr Kenneth Ginsberg, a Professor of Paediatrics at The Children's Hospital of Philadelphia and University of Pennsylvania, has identified 'The 7 C's of Resilience'. We will briefly think about each 'C' in turn, what they mean and how you can support the children and young people in your care to develop their skills in that area.
Video 7: The links between play and resilience https://youtu.be/68CD-rPj8V8
Welcome to the final video in our series on play and resilience. This week's video brings together some of the information from previous sessions, showing how closely play and resilience are linked and thinking through which play activities in particular are useful in building resilience.
We hope that you find the video's useful and that they help you to reflect on the play opportunities your children have and the ways in which play can develop their attachments, happiness and resilience.
---