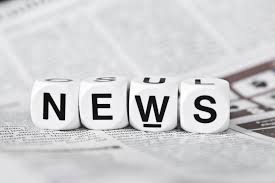 23 June 2016
Dear Parents
School Newsletter
Letters Out This Week:

Reminders:

24 June 2016

24 June 2016

28 June 2016

28 June 2016

28 June 2016

1 July 2016

1 July 2016

8 July 2016

8 July 2016

12 July 2016

12 July 2016

13 July 2016

13 July 2016

14 July 2016

15 July 2016

15 July 2016

Music tuition fees due in school

All library books to be returned to school

Parents of children joining our Reception in September visiting

Year 6 High School transition visits

Year 1 Parents meeting in Unit 2 3.45pm

Years 4 & 5 Roman Day

Year 6 payment for Sleepover due today

Reports Out today

Year 6 Sleepover

'NEW DATE' – Year 3 Parents Meeting in Unit 3 3.30 pm

'NEW DATE' – Year 6 Leavers Performance 4.00 pm

Last day of term for Nursery children

Last swimming session for Amber & Yellow Year 4

Year 6 Leavers Disco

Leavers Assembly 10.00 am

Last Day of Term
REMINDERS:
URGENT: IF YOU HAVE NOT ALREADY DONE SO PLEASE RETURN YOUR CHILD'S NATIONALITY & COUNTRY OF BIRTH COMPLETED FORM. THANK YOU. This is a directive from the DfE – it will be a data item we will have to collect, this is explained on the letter we have previously sent.
Please ensure your child has a sunhat in school.
RAMADAN - If you are allowing your child to fast at school during the month of Ramadan you will need to speak with Mrs Mitchell beforehand. This will only apply to children in Year 6 – no other children will be allowed to fast in school. (Even children in Year 6 are too young and obviously this time it will be a very long fast).
From September school meals will be £2.10 per meal ie £10.50 per week
Year 2 Parents please return your child's meal choice for September ie school meal or packed lunch
Year 3 Parents – please note the change of date for the Parents Meeting in Unit 3 – this was changed from 6 July to 12 JULY at 3.20 p.m. due to Eid
Year 6 Parents – please note the change of date for the Year 6 Leavers Performance – this was changed from 7 July to 12 JULY at 4.00 pm due to Eid.
SCHOOL UNIFORM
The list of school wear is displayed on our school website, on the uniform display board on the main school corridor and we also have copies in the dispenser in the main school entrance for your information.
Yours sincerely
Julia Sandiford-Mitchell
Headteacher