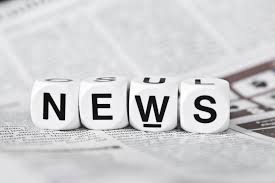 16 June 2016
Dear Parents
School Newsletter
Letters Out This Week:

Year 3 Invite for parents to visit Year 4

Year 1 Invite for parents to visit Year 2

Year 2 School Meal Letter – not by email

Nursery – Year 5 - Charging Rates from September 2016

Year 6 Sleepover – not by email

Year 4 & 5 Roman Day

Reminders:

Amber & Yellow Year 4 children swimming each Wednesday from 24th February to 13 July 2016 inclusive

Nursery last day of term 13 July 2016

All library books to be returned by 24 June

Music tuition fees due in school by 24 June

From September school meals will be £2.10 per meal ie £10.50 per week
REMINDERS:
URGENT: IF YOU HAVE NOT ALREADY DONE SO PLEASE RETURN YOUR CHILD'S NATIONALITY & COUNTRY OF BIRTH COMPLETED FORM. THANK YOU
Please ensure your child has a sunhat in school. Hopefully it's going to get warmer soon!
RAMADAN - If you are allowing your child to fast at school during the month of Ramadan you will need to speak with Mrs Mitchell beforehand. This will only apply to children in Year 6 – no other children will be allowed to fast in school. (Even children in Year 6 are too young and obviously this time it will be a very long fast).
ROBINWOOD ACTIVITY HOLIDAY
Once again we had a wonderful time at Robinwood, despite the weather. Thank you to all the staff who gave up their weekend to make the visit so successful. The children were a credit to our school.
PTA MEETING 22 JUNE 5.30
You are all invited to our PTA meeting which will be held in the school library at 5.30 p.m. on the 22nd June 2016. We will be discussing potential fundraising activities for the coming year.
Yours sincerely
Julia Sandiford-Mitchell
Headteacher