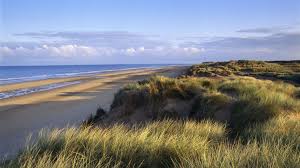 Dear Parent/Carers
The following educational visit will take place for Year/s 2 and 3. This visit will support your child's topic work.
Please could you read the information below.
| | |
| --- | --- |
| Place of visit: | Formby Beach Southport |
| Date of visit: | 15th June 2016 |
| Departure time: | 9.00AM |
| Return time- traffic permitting: | 3.15PM |
| Coach company- seat belts fitted: | Rothwells Super Travel, Heywood. |
| Group leader: | Diane Johnson |
| Equipment needed: | School uniform, suitable footwear, waterproof coat, bucket, spade, towel and swimwear. Sun cream must be applied before arriving at school. |
| Lunch arrangements: | Your child will require a packed lunch unless your child is entitled to a Free School Meal or a Universal Free School Meal. Please ask your child's class teacher if you are unsure. |
| Visit charge: | Coach cost £ 890. Coach parking £90 Total cost per child is £8.00 |
This is a voluntary contribution and if you should decide not to contribute the law states that your child should be entitled to go on the visit. In reality we will not be able to go ahead with the trip if parents decide against contributing since we have no alternative source of funding.
Please return the permission slip to school together with any payment in a sealed envelope by Wednesday 8th June 2016
Place envelope in your child's class box.
Thank you
Diane Johnson
--------------------------------------------------------------------Tear off Slip---------------------------------------------------------------------------------------
Visit to : Formby Beach Southport Date: 15th June 2016
Child's Name -------------------------------------------------------------- Class---------------------------------------------------------------------------
I give permission for my child to attend Formby on 15th June 2016 and I enclose £8.00
I require a school packed lunch for my child who is entitled to a Free School Meal or a Universal Free School Meal
Signed--------------------------------------------------------------------------------(Parent/Carer)