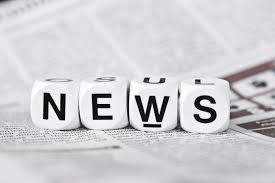 5th May 2016
Dear Parents
YEAR 6 SAT'S
Reminder: All year 6 children will be sitting their SAT tests every day next week.
UNIT ONE
Please ensure that all children have a sunhat in school and that sun cream is applied in the morning as they have access to play outdoors for most of the day. Children will not be able to go outside unless they are equipped for the warm weather. We can also not stress enough how important it is to clearly label all items of your child's clothing, especially shoes and not forgetting sunhats when they are brought in. Please note staff are not responsible for lost clothing and a lot of time is being wasted looking for unlabelled items. If you do think your child has come home in another child's property please return them to school as soon as possible.
MEDICINES
Could we remind all parents about medicines in school. All medicines in school must be prescribed by a Doctor. We will only administer medicine which needs to be given four times each day.
Parents must sign a medicine sheet (these are kept in the Units) giving details of the medication and the dose to be administered.

Please do not send medicines into school with a child.

Finally, we cannot guarantee the temperature of our fridges.
Thank you for your co-operation in this matter.
NURSERY OPEN DAY - 19 MAY 2016
Anyone looking for a Nursery place for their child in September is welcome to look around our Nursery on the 19th May. Please contact our school office on 01706 647991 to book an appointment.
END OF THE SCHOOL DAY
Reminder to all parents and carers, once children have been collected at the end of the day their safety and behaviour is your responsibility.
PARKING
Please note - the parking opposite the school entrance has been labelled as residents only. Thank you.
Yours sincerely
Julia Sandiford-Mitchell
Headteacher