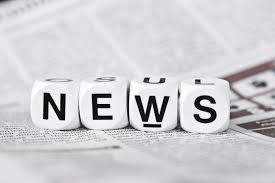 28 April 2016
Dear Parents
School Newsletter
Letters Out This Week:
Reminders:
Amber & Yellow Year 4 children swimming each Wednesday from 24th February to 13 July 2016 inclusive
Year 6 SAT's 9-13 May 2016
Robinwood Holiday 10-12 June 2016 inclusive
Nursery last day of term 13 July 2016
Nursery will be closed to children on 6 June for the day
Unit 3 Trip money due in school before 6 May 2016
Year 2 SAT's 11 April to 27 May 2016
Robinwood Holiday – parents meeting 6PM 10 May 2016
CAR PARK
Parents are reminded that the car park is for the use of staff and that no vehicle should be parked in the disabled space, unless displaying a valid blue badge or on the hatched area in front of the school steps. This is for the safety of all the children within the school. Your cooperation with this would be appreciated.
SUN HATS
Hopefully the weather will soon be getting warmer and the sunshine stronger, therefore, it is very important that children wear a sunhat or cap when they are playing out at school. Please ensure that your child has a hat in school, labelled with their name. Thank you for your support.
SUN CREAM
When it is sunny please make sure you apply an 'all day' sun cream before your child comes to school.
BANK HOLIDAY WEEKEND
Reminder: School will be closed on Monday, 2nd May 2016 for the Bank Holiday. We return on Tuesday, 3rd May 2016 as normal.
Yours sincerely
Julia Sandiford-Mitchell
Headteacher