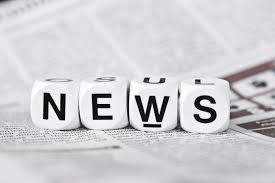 Dear Parents
School Newsletter
ARRIVAL
As a reminder all children must be in their classes for registration at 8.40 am, children who arrive in school after the bell at 8.40 am will be marked as late and receive a late mark. Children can access the building from 8.30 am in all units except Nursery.
DENTISTS
Over the page is a list of local dentist who are accepting new patients.
NURSERY PARENTS – FAMILY LEARNING SERVICE WORKSHOP 26 APRIL 2016
Come and help your child make a Hungry Caterpillar Puppet at our Nursery on the 26th April 9.00-11.30 am and 1.00–3.00 pm
SWEETS AND CHEWING GUM
As we are a healthy school sweets and chewing gum are NOT allowed in school. Thank you for your co-operation.
BANK HOLIDAY WEEKEND
Reminder: School will be closed on Monday, 2nd May 2016 for the Bank Holiday. We return on Tuesday, 3rd May 2016 as normal.
Yours sincerely
Julia Sandiford-Mitchell
Headteacher