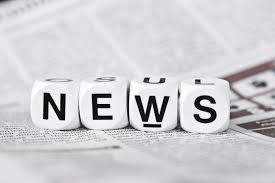 14 April 2016
Dear Parents
School Newsletter
Letters Out This Week:

Unit 3 trip to Ribchester – not by email

Nursery Theme Work

Reminders:

Amber & Yellow Year 4 children swimming each Wednesday from 24th February to 13 July 2016 inclusive

Year 6 SAT's 9-13 May 2016

Robinwood Holiday 10-12 June 2016 inclusive

Nursery last day of term 13 July 2016

Nursery will be closed to children on 6 June for the day

Unit 1 Trip money due in school before 15 April
Thank you to all the children who attended our Year 6 SAT's Revision Club over Easter and a very big thank you to the staff who volunteered their time.
APPOINTMENT FORMS
Please ensure that only URGENT appointments e.g. hospital appointments and emergency doctor and dentist appointments are made during the school day. Appointment forms are in the dispenser in the main entrance area – once completed please put the forms in your child's class box. Thank you.
UNIT TWO CHILDREN
It is really important that all the children are in school between 11th April and the 27th May 2016 as the children are involved in tests. There will be no learning log activities during these dates.
BANK HOLIDAY WEEKEND
Reminder: School will be closed on Monday, 2nd May 2016 for the Bank Holiday. We return on Tuesday, 3rd May 2016 as normal.
Yours sincerely
Julia Sandiford-Mitchell
Headteacher