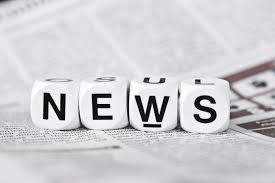 Shawclough Community Primary School
Thrum Hall Lane
Rochdale Tel: 647991
24 March 2016
Dear Parents
School Newsletter
Letters Out This Week:

Unit 2 & 3 Theme work for the Summer Term 2016

Reminders:

Amber & Yellow Year 4 children swimming each Wednesday from 24th February to 13 July 2016 inclusive

Year 6 SAT's 9-13 May 2016

Robinwood Holiday 10-12 June 2016 inclusive

Nursery last day of term 13 July 2016

Nursery will be closed to children on 6 June for the day

Nursery children will have a Nursery Rhyme Day & dress up as Nursery Rhyme characters on the 24 March

Year 6 Morning Easter Revision Classes 4-7 April inclusive

Unit 4 Science Day 24 March

Art Group visit to Church exhibition 24 March

Unit 1 Trip money due in school before 15 April
CHILDREN ARRIVING AFTER THE START OF THE SCHOOL DAY
If your child arrives at school after the start of the school day ie after 8.40 a.m. they must be brought into our school reception by an adult. Please note if the fire alarm is sounding (we regularly have fire evacuation practices) please do not enter the building. Thank you for your support.
GOVERNOR APPOINTMENTS
We are pleased to inform you that Michelle Leak & Ayaiz Ahmed have been appointed as Governors of our school.
YEAR 6 SAT'S CLUB
Don't forget Monday, 4th April 2016 at 9.30am. We look forward to seeing you,
TEA TIME CLUB - Reminder: Tea Time Club finishes at 4.15 pm prompt.
EASTER HOLIDAYS
Just to let you know that school closes at 3.15 p.m. on Thursday, 24th March for the Easter holidays and re-opens on Monday, 11th April 2016.
Yours sincerely
Julia Sandiford-Mitchell - Headteacher