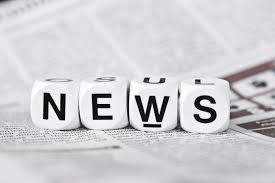 17 March 2016
Dear Parents
School Newsletter
Letters Out This Week:

Unit 1 Trip letter – not by email

Reminders:

Amber & Yellow Year 4 children swimming each Wednesday from 24th February to 13 July 2016 inclusive

Year 6 SAT's 9-13 May 2016

Robinwood Holiday 10-12 June 2016 inclusive

Nursery last day of term 13 July 2016

Nursery will be closed to children on the 6 June for the day

Nursery children will have a Nursery Rhyme Day & dress up as Nursery Rhyme characters on the 24 March

Year 6 Morning Easter Revision Classes 4-7 April inclusive

Emerald & Jade Family Lunch 17 March 12pm

Unit 4 Science Day 24 March

Art Group visit to Church exhibition 24 March

Unit 3 Kasper in the Glitter Day – 21 March

Music tuition fees due in school before 17 March

Class Photo orders due in school before 21 March
Miss Marsden will be leaving Shawclough at Easter to take up a new appointment abroad and we all wish her every success in her new role.
SPORTS RELIEF – WEDNESDAY, 23RD MARCH
On Wednesday, 23rd March 2016 we are holding a fundraising day for Sports Relief. The children can wear games kits for the day (football kits are not allowed). The children are trying to see if the whole school can match Eddie Izzard's challenge of completing 27 marathons by running and walking around the playground. Please send in a donation of £1.00. Thank you for your support.
CLASS PHOTOGRAPHS
Proof cards for the class photographs have been given out. Please note that the last day for orders to be returned to school is 21st March.
NURSERY PLACES FOR SEPTEMBER 2016
Please let your friends and neighbours know our fabulous nursery is led by a qualified teacher and we still have some places for September 2016 – please call into the school office for an application form. Please be aware this is a completely separate provision from Cots & Tots day care. Cots & Tots are not part of our school they rent space only.
LITTER
We are experiencing problems with litter directly outside school. Please ensure all litter is either put in the waste bin provided outside school or taken home. Also please do not let dogs foul the pavements on the perimeter of school, if this is unavoidable please ensure you remove this in a bag - our children are using these paths and I am sure you are all aware of the health hazards. Thank you for your support.
EASTER HOLIDAYS
Just to let you know that school closes at 3.15 p.m. on Thursday, 24th March for the Easter holidays and re-opens on Monday, 11th April 2016.
Yours sincerely
Julia Sandiford-Mitchell
Headteacher