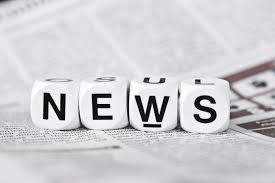 Shawclough Community Primary School
Thrum Hall Lane
Rochdale Tel: 647991
10 March 2016
Dear Parents
School Newsletter
Letters Out This Week:
Election of Parent Governor Ballot Paper – not by email
Nursery Closure Day - 6 June
Calendar of Events Spring Term 2
Year 6 Easter Revision Classes – not by email
Reminders:
Amber & Yellow Year 4 children swimming each Wednesday from 24th February to 13 July 2016 inclusive
Year 6 SAT's 9-13 May 2016
Robinwood Holiday 10-12 June 2016 inclusive
Nursery last day of term 13 July 2016
Nursery children will have a Nursery Rhyme Day & dress up as Nursery Rhyme characters on the 24 March
Year 6 Morning Easter Revision Classes 4-7 April inclusive
Green & Olive Family Lunch 15 March 12pm
Emerald & Jade Family Lunch 17 March 12pm
Unit 4 Science Day 24 March
Art Group visit to Church exhibition 24 March
Unit 3 Kasper in the Glitter Day – 21 March
Music tuition fees due in school before 17 March
We have appointed a new Teacher, Mr Michael Richards, who will be joining us after the Easter holidays.
WINTER WEATHER - REMINDER
School will make every effort to stay open during the poor weather. However, if school does need to close we will inform parents in the following ways:
Text message and Via the council website – www.rochdale.gov.uk/snow
Please make sure you have your letter somewhere accessible so that you know our procedure (letter sent out to all parents 27th November 2015) – if you would like another copy please ask at the school office or check on our website.
NURSERY PLACES FOR SEPTEMBER 2016
Please let your friends and neighbours know our fabulous nursery is led by a qualified teacher and we still have some places for September 2016 – please call into the school office for an application form. Please be aware this is a completely separate provision from Cots & Tots day care. Cots & Tots are not part of our school they rent space only.
SCHOOL GARDENS
Recently a number of children have started to play on the gardens and surrounding walls at the front of school. This is very dangerous. Would parents please stop children going onto the gardens and walls. Thank you.
UNIT 4 SCIENCE DAY – 24 MARCH
Unit 4 Science Day is on Thursday, 24th March. As part of our Unit 4 topic 'Prove it?' we will be having a fun packed day of scientific experiments in school.
Yours sincerely
Julia Sandiford-Mitchell
Headteacher