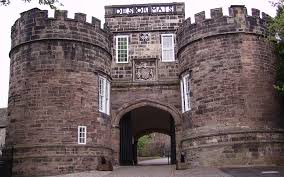 11 February 2016
Dear Parents
UNIT TWO VISIT TO SKIPTON CASTLE
WEDNESDAY, 9TH MARCH 2016
£11.50 PER CHILD PAYMENT DUE IN SCHOOL BEFORE 3RD MARCH 2016
PLACE MONEY IN A NAMED ENVELOPE WITH THE REPLY SLIP OVER THE PAGE AND PLACE IN YOUR CHILD'S CLASS BOX
SCHOOL UNIFORM MUST BE WORN
SPENDING MONEY £3.00
As part of our history topic on Knights and Castles this term we have arranged for the children to go on a visit to Skipton Castle. The children will take part in a guided tour of the castle. The visit will enhance the work we are doing in school.
We will be going on Wednesday, 9th March 2016.
Costs are as follows: Hire of coaches £800.00
Castle entrance and tour £588.00
Total £1388.00
Therefore your child's contribution is £11.50. Please send this into school in a sealed envelope marked Skipton Castle with your child's name on and the amount enclosed. Please could we have all payments in by THURSDAY, 3rd March 2016 as we have to pay for the trip in advance.
This is a voluntary contribution and if you should decide not to contribute the law states that your child should be entitled to go on the visit. In reality we will not be able to go ahead with the trip if parents decide against contributing since we have no alternative source of funding.
YEAR 2 CHILDREN
As your child receives a Universal Free School Meal a packed lunch will be provided on the day – your child will be able to make their own sandwich choice.
YEAR 3 CHILDREN
Your child will require a packed lunch on this day. If your child is on Free School Meals a packed lunch will be provided for them should you wish.
Please ensure your child is dressed appropriately, if it is raining they will need waterproof clothing as most of the visit is outside. If you need any more information please do not hesitate to contact me.
Yours sincerely
Diane Johnson
Deputy Headteacher
---------------------------------------------------------------------------------------------------------------
UNIT TWO TRIP TO SKIPTON CASTLE – 9TH MARCH 2016
Child's Name:_______________________ Class:_____________________
* Please find enclosed a £11.50 contribution to the cost of the visit
* I require a packed lunch for my child who is entitled to free school meals – Year 3 children only
Signed:__________________________Parent/Guardian