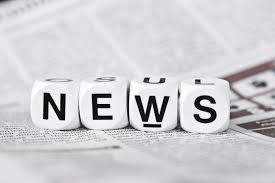 4th February 2016
School Newsletter
Letters Out This Week:

Nursery children – last day of term in July

Reminders:

Peach & Orange Year 4 children swimming each Wednesday from 6th January to 3 February 2016 inclusive

Year 6 SAT's 9-13 May 2016

Robinwood Activity Holiday - final stage payment due 12th February 2016

Parents Evenings: 8th February – Nursery, Units 2 & 4

9th February – Nursery, Units 1 & 3 Unit 1 Zoo2U visit money due 5 February

Safer Internet Day- 9th February

Wear Red Day 5th February and donate to British Heart Foundation Parent Governor nominations due 12 noon 9 February
School will make every effort to stay open during the poor weather. However, if school does need to close we will inform parents in the following ways:
Text message
and
Via the council website – www.rochdale.gov.uk/snow
Please make sure you have your letter somewhere accessible so that you know our procedure (letter sent out to all parents 27th November 2015) – if you would like another copy please ask at the school office or check on our website.
FRIDAY, 5TH FEBRUARY - REMINDER
WEAR RED FOR BRITISH HEART FOUNDATION
We are supporting the British Heart Foundation on Friday, 5th February. Children are requested to wear something red and put a donation in the box at the entrance to school. Thank you in advance for your continued support.
SAFER INTERNET DAY 9th FEBRUARY – REMINDER
On Tuesday, 9th February it is Safer Internet Day and your child will be taking part in activities to promote e-safety.
REPORTS OUT FOR YEAR 1-6 CHILDREN – 5th FEBRUARY 2016
You will receive your child's school report on Friday, 5th February 2016 to be discussed at Parents Evenings on the 8th and 9th February. Please ensure that you have made your appointments using the slips that have previously been sent out.
HOLIDAY
Can I remind you that school closes on Friday, 12th February at 3.15 p.m. for the half term holiday and re-opens on Monday, 22nd February 2016.
Yours sincerely
Julia Sandiford-Mitchell
Headteacher