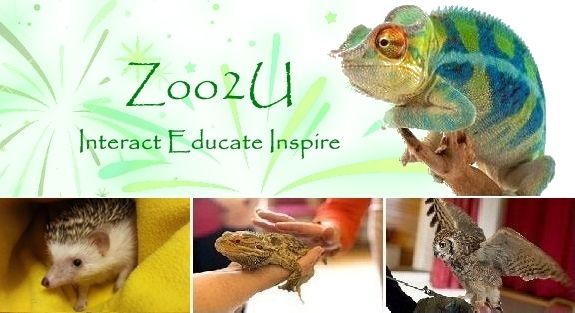 21 January 2016
Dear Parent/Carer
UNIT ONE VISIT TO SCHOOL BY ZOO2U
MONDAY, 22ND FEBRUARY 2016
COST: £3.20 PER CHILD
MONEY DUE IN SCHOOL BEFORE 5 FEBRUARY 2016
Following on from our topic on animals we have arranged for a company called Zoo2U to come into Unit 1 on Monday, 22nd February 2016. They will bring a wide range of animals including various reptiles and amphibians and each class will get the chance to spend 45-60 minutes with them. This will be a fantastic opportunity for your child to experience these animals first hand.
The cost of the session will be £3.20 per child, which will need to be paid before Friday, 5th February 2016. Please send this into school in a named, sealed envelope marked Unit 1 Zoo2U and place in the box in your child's class.
This is a voluntary contribution. In reality we will not be able to go ahead with the event if parents decide against contributing since we have no alternative source of funding. If you would like to pay by instalments please send these into school in a named, sealed envelope clearly marked Unit 1 Zoo2U and also write on the amount you are paying. Again please place these in the box in your child's class. We appreciate your co-operation.
Yours sincerely
Shayon Bali
Unit One Leader
-------------------------------------------------------------------------------------------------------
UNIT ONE – VISIT TO SCHOOL BY ZOO2U – 22 FEBRUARY 2016
CHILD'S NAME_____________________________ CLASS______________
I am willing for my child to participate in the above activity and enclose a donation of £3.20 towards this.
SIGNED__________________________________Parent/Guardian