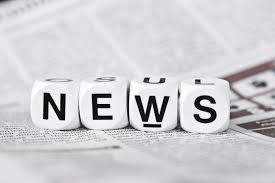 10 December 2015
Dear Parents
School Newsletter
Letters Out This Week:
Unit 1/2/3 Theme work for Spring 2015
Reminders:
Peach & Orange Year 4 children swimming each Wednesday from 16th September to 9 December 2015 inclusive
Photo & Video Consent Form NEW – to reflect new technologies i.e. Twitter – PLEASE RETURN URGENTLY
Year 6 SAT's 9-13 May 2016
September 2016 Reception applications to be completed by 31 January 2016
Robinwood Activity Holiday stage payment due 15 January
Christmas Productions:
Nursery - 11 December at 2.00 p.m.
Unit Three – 15 December at 2.15 p.m. & 7.00 p.m.
School Christmas
Nursery Christmas Party 15 December
Reception-Year 6 Christmas Parties 17 December
CHRISTMAS JUMPER DAY – WEDNESDAY, 16TH DECEMBER
School Council would like everyone in School and Nursery to wear a Christmas Jumper on Wednesday, 16th December and are collecting money for MacMillan, Make A Wish and Save the Children. Do your bit in a Christmas knit and support this event!
SCHOOLS NEW WEBSITE
We have recently updated our school website and would invite all parents/carers to take a look. All the information you will need should now be included, therefore if you need to know what is happening in school please in the first instance refer to the website. Thank you.
CHRISTMAS HOLIDAYS
School closes at 3.15 p.m. on Friday 18th December and re-opens on Monday, 4th January 2016. Everyone at Shawclough School wishes you a very Happy Christmas and a Peaceful New Year.
Yours sincerely
Julia Sandiford-Mitchell
Headteacher